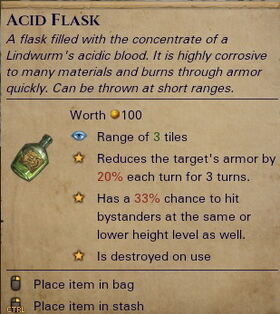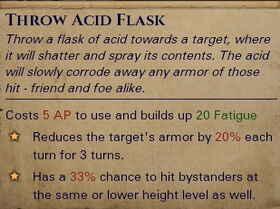 Description
Edit
A flask filled with the concentrate of a Lindwrm's acidic blood. It is highly corrosive to many materials and burns through armor quickly. Can be thrown at short ranges.
Carried instead of shield. Shield slot is free again after usage.
Range of 3 tiles.
Where Can They Be Found?
Edit
Acid Flask is a consumable. Once used in combat, a new one will need to be equipped.