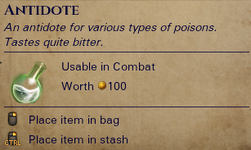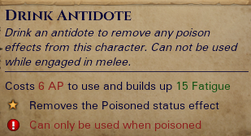 Description
Edit
An antidote for various types of poisons. Tastes quite bitter.
Where Can They Be Found?
Edit
Antidotes are consumable. Once used in combat, a new antidote item will need to be equipped.
Antidotes can only be used while poisoned and not engaged in melee.
Antidotes clear any poisoned effects from the target who used it.