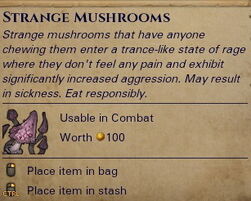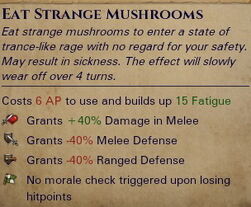 Description
Edit
Strange mushrooms that have anyone chewing them enter a trance-like state of rage where they don't feel any pain and exhibit significantly increased aggression. May result in sickness. Eat responsibly.
Where Can They Be Found?
Edit
Looted from Orc Berserkers.
May be available for purchase in town with a mushroom grove.
Temporary boosts damage and decreases melee and ranged defence.